Happy Tuesday everyone!!! I'm SO excited to be sharing this today! My best friend is having a little one soon, and it's her first one, and I'm SO excited for her. I'm helping plan the decorations and I decided to give this lovely idea from Mandy over at This Little Life of Mine a try. We were e-mailing each other back and forth for a while before I jumped on the project this weekend. Mandy made a banner with triangles and my friend wanted hers with little onesies. So that's what I was going to do!

This is what we're going to make!
What you're going to need:

Scrapbook paper
Scissors
Pencil
Ribbon
Hot Glue for ribbon
Elmers glue for lettering


I drew the one side of the onesie by free hand and simply folded it in half and cut so it would be equal on both sides. I looked at a template through Google images and copied it on there. I cut the onesie out of thicker scrapbook paper so I could use it as a template for the scrapbook paper I wanted to use for the project. I also wanted to do lettering in little bubbles so I practiced drawing circles for a while before I got it right. haha
I put the scrapbook paper in the order I wanted it to be for the template. I bought all these scrapbook papers from Michaels. (in case you like any)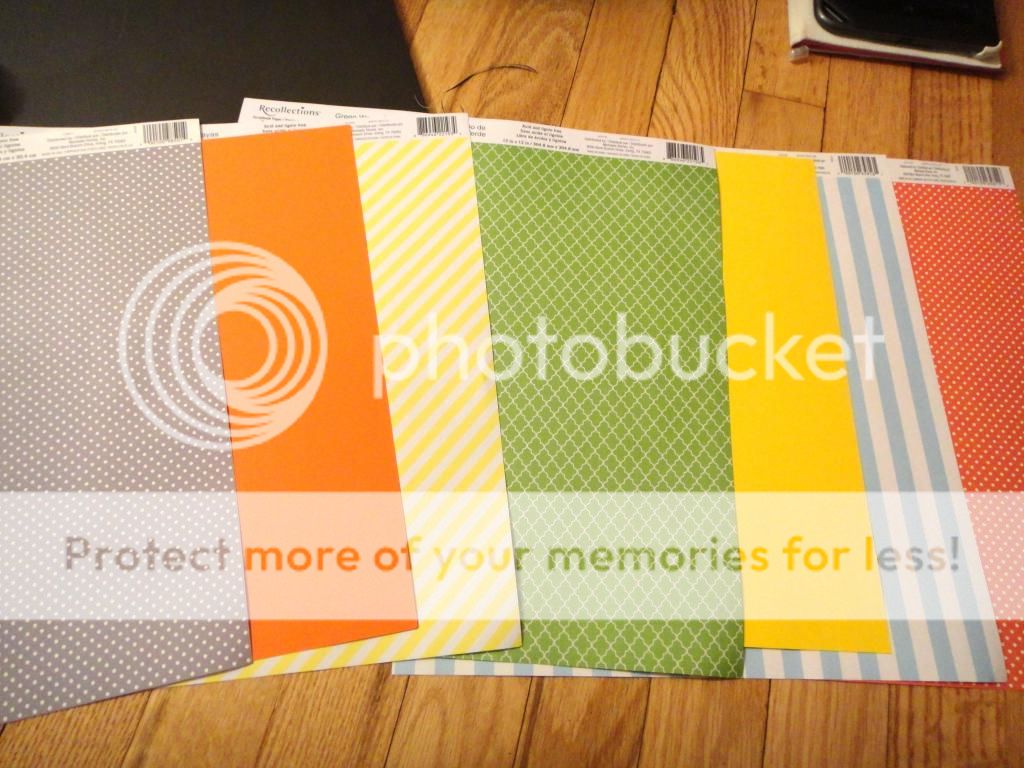 Simply traced the onesie on the paper and cut them out.
Traced the circles as well
Onesies
Made up my own letters. I wish I had premade ones, but this turned out ok. I think this took me the longest because I drew them 2 times.
I got this glue from Wal-Mart. I just glued the circles and letters onto the onesies.
I hot glued the ribbon onto the tops of the banners so that when she hangs it, the onesies wouldn't fall off. I think she could also use it for her nursery.
It cost me less than $6.00 to make the banner, and it is personalized, so I think this is much cheaper then buying one!
I also wanted to remind everyone there's only 3 more days left for my giveaway. Enter
HERE
Have a great day everyone!