Happy Wednesday!
Was anyone but me surprised that the semi annual sale for Bath & Body Works was the day after Christmas? I was excited because I was never to an opening sale! My mom and I both took a trip up there.
This haul consists of three trips to Bath & Body Works at all different times. I went to the Bath & Body Works near home and then to two in Philadelphia. To be completely honest I was looking for candles and wallflowers. And one particular candle, the Cinnamon Buns one. I can't seem to find it anywhere!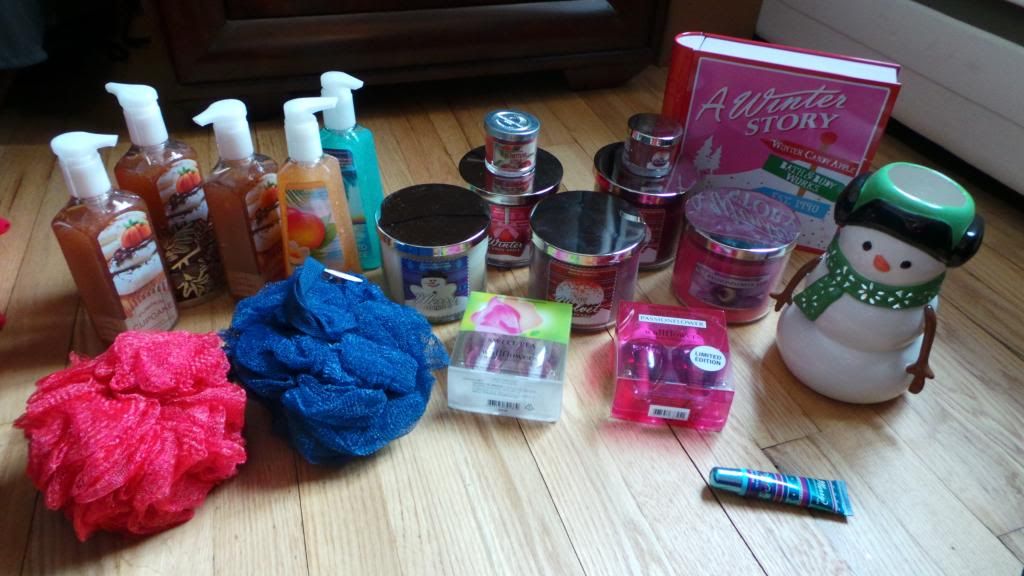 As much as my Fiance will deny what I'm about to say, he loves Bath & Body Works. He loves anything that smells good. He goes into Bath & Body Works and is sniffing things before me. Haha. I'm totally fine with that because as long as he likes it, I like it. :)
I recently put a wallflower in my office, in the scent Winter Candy Apple, and the CEO loves it. Since I couldn't find Winter Candy Apple I picked up Sweet Pea(my favorite scent) and this Passion Flower that smells like fruits (the fiance picked this one out!). It was $5 for a two pack, the only time I buy them!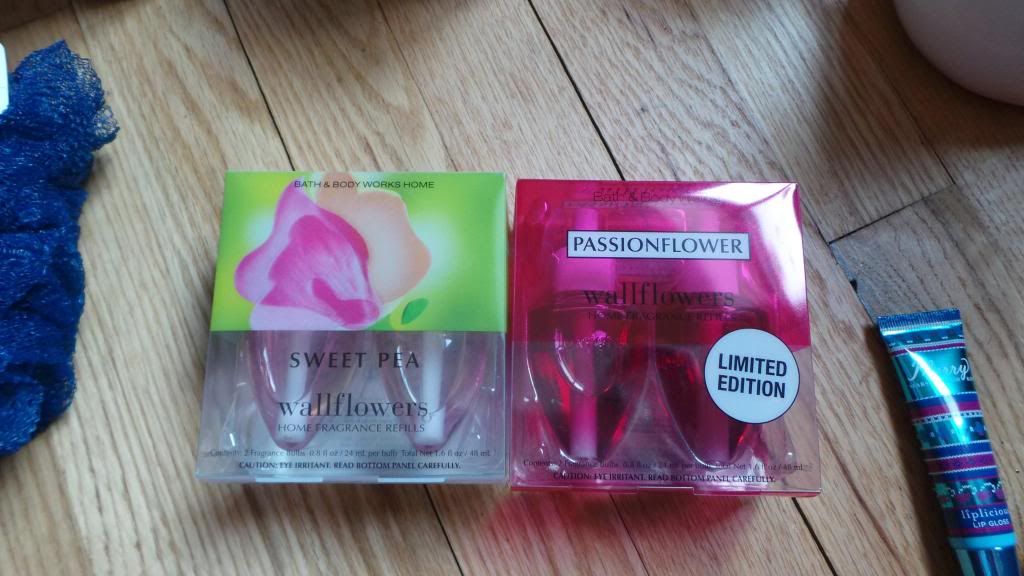 A new scent that they came out this year is Merry Marshmallow Kiss. I liked the scent but not enough to buy the body sprays, but I did enjoy the lip gloss smell. Does anyone else find that their lip glosses don't smell the same as the body sprays or lotions? I found that with the Winter Candy Apple, and was highly disappointed. Any
way
I picked up the lip gloss for $4, originally $8!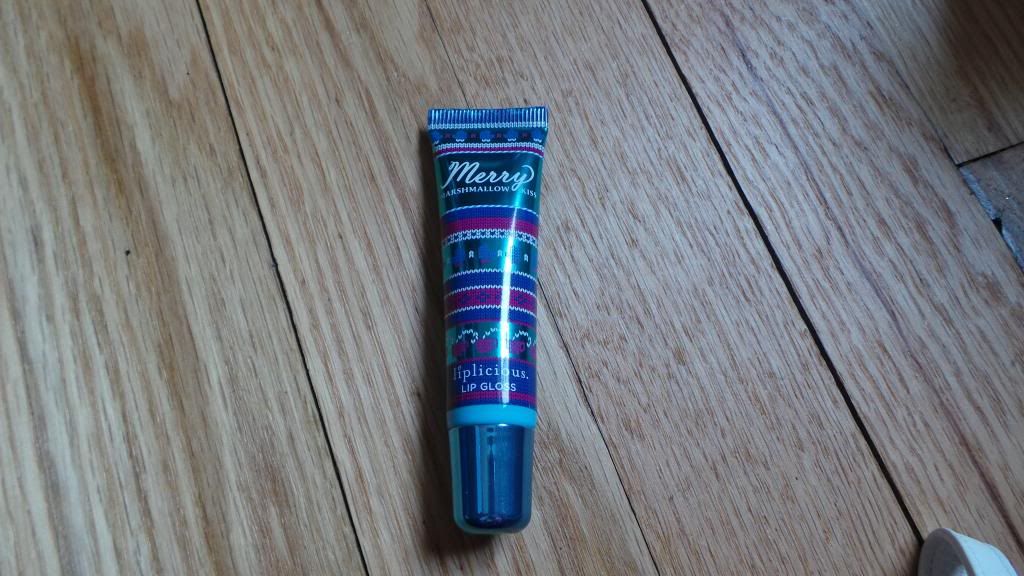 Two of these candles I received for Christmas - Merry Cookie and Winter Candy Apple. Since I was buying for everyone else I didn't pick up any of their winter scents so I asked for two of them. After Christmas I was able to get the candles for only $10 each. Not a bad deal. (Again, the fiance wanted me to pick up Passion Flower, haha)
I picked up this cute little candle snowman holder. It was originally $16.50, and got it for $8.25. The only candles that fit in it are the smallest candles (pictured above). What I really enjoy about this candle holder is I could use it all throughout winter. He's such a cutie!
This tin can is so adorable, it looks like a book! It has all different Winter Candy Apple products inside. I plan on using the tin for Christmas cookies next year. Picked it up for only $11, originally $22!
I also needed new soaps for our apartment. I don't have any, and these were only $3 a piece, the Pumpkin Cupcakes ones were 75% off so I got those for $1.50. I love the Bath & Body Works soaps because they last forever!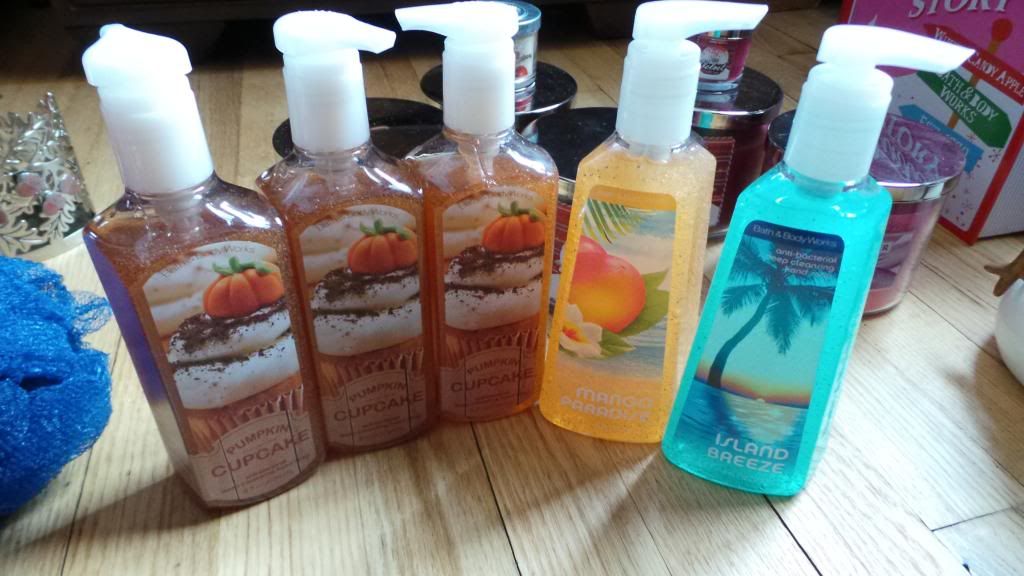 And I also picked up this cute little fall soap holder. It has acorns on the front of it, which I found to be so adorable. I love the fall!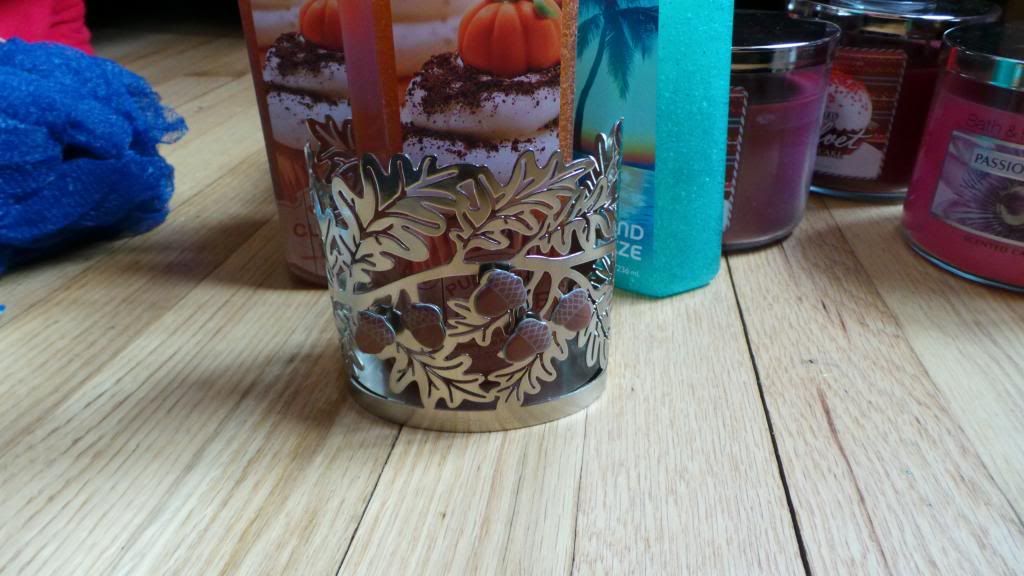 What did you pick up at the semi annual sale? I'd love to see pictures!