When John and I first got engaged, when we first came home from vacation to my parents house we were congratulated by my mom with a hug & tears, and when we walked into the house she had gifts for us... it was the cutest thing ever. She had a banner that said Congratulations, pins, card, & a garter...




I plan to wear this on our engagement party. :)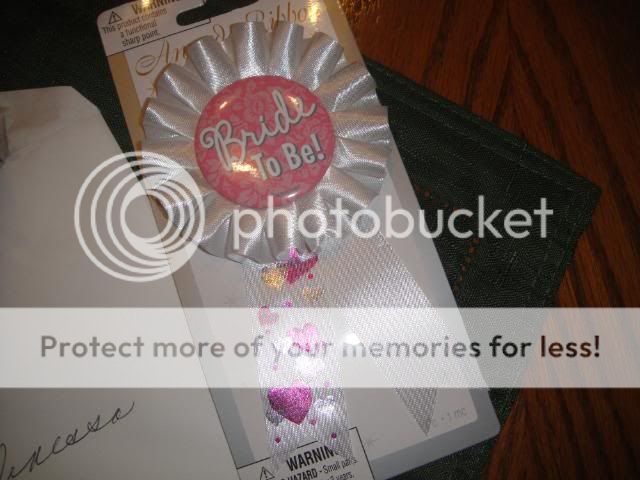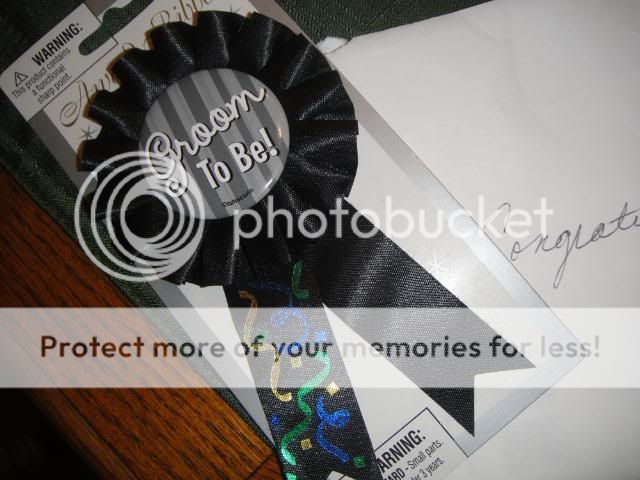 And to top it off a girl I work with, for just a short period of time now, (I trained her) bought John and I a gift and I plan on taking it to John and I's new apartment. She was too cute!! I don't know why she bought us anything, she said that she was just so happy for me. How sweet is that?!





It amazes me how thoughtful and surprising people can be. I couldn't stop smiling. I'm so thankful to have wonderful people to surround me. :)
Onto the craziness.. our engagement party is growing and growing.. in the amount of people that is.. We originally wanted just family and close friends, well it's not turning out that way.. We're up to 60 people, just for an engagement party. I'm so excited to spend it with all the people I care and love. :) One week away, can't wait!!