Helllooooo! It's been so long since my last post! Ahhhhh!! Anyway, I hope everyone had a wonderful Christmas and I hope Santa was good to everyone. :) I also hope everyone enjoyed bringing in the new year as well. I can't believe it's 2011. Insane, insane! I had such a wonderful 2010 that I wanted to share some things that has happened to me throughout the year....


Transferred to a university and am finally finishing up school....
Moved into an apartment with the love of my life
Got engaged!
Obviously there's more great things that have happened to me, like my wonderful friends, family, & good health, but these are just major things that has happened. :) I'm looking forward to a wonderful 2011, and can't wait to see what it has in store!
This year is the
first
year John and I went out to celebrate new years. Normally we stay in and celebrate together. This year we decided to go out with some of our closest friends. It is completely and utterly
insane
going out! It was practically impossible to even get a drink. But needless to say we had an amazing time and I'd like to share some photos from the evening...


They gave out champagne to ring in the new year!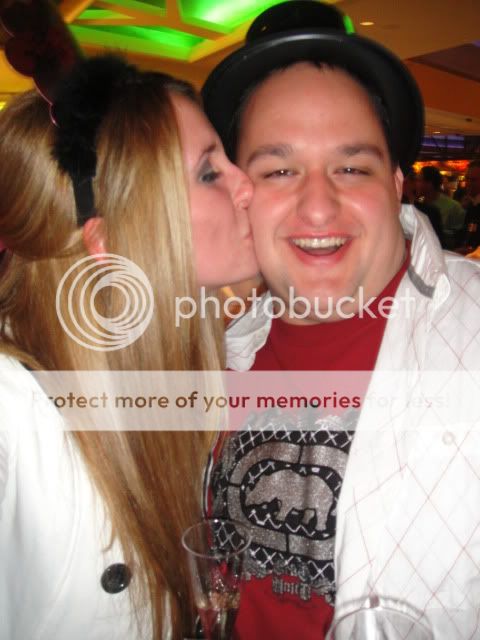 Some of my closest friends. :)


I hope everyone had a wonderful night and everyone was safe! I can't believe it's January where has the time gone?! lol...
XoXo