Happy Monday!
I had a three day weekend with the fiance where we went to Philadelphia.
We did a bunch of site seeing, shopping and went Terror Behind the Walls at Eastern State Penitentiary.
I have a bunch of pictures to share, hopefully later this week.
So more on my fun weekend another time.
For today, I have a haul from Target and TJMaxx.
I'm sure you have seen this vest everywhere in the blogging world. Ever since I first laid eyes on it, I needed to have it. I love the look of the tweed and the huge hood. Not to mention the hood is removable.
I purposely went to TJMaxx this past week because I was looking for my favorite Vanilla Extract. They always get it in around the holidays so I decided to stop in a take a peak. It's my absolute favorite to bake cookies in for Christmas... and since that is coming soon why not?
Picked up some beauty related items as well...
I've been using the Maybelline BB liquid foundation and I absolutely love it. I've been using a powder foundation for as long as I can remember, I don't even know HOW to apply liquid foundation. I heard a lot of good things about the beauty blender, this is similiar so I thought I'd give it a try. I need to know how to use it though, and how do you clean it?
I also picked up this yummy Pumpkin Spice Latte body lotion. Smells AH-MAZING! I almost wish they had a bigger bottle.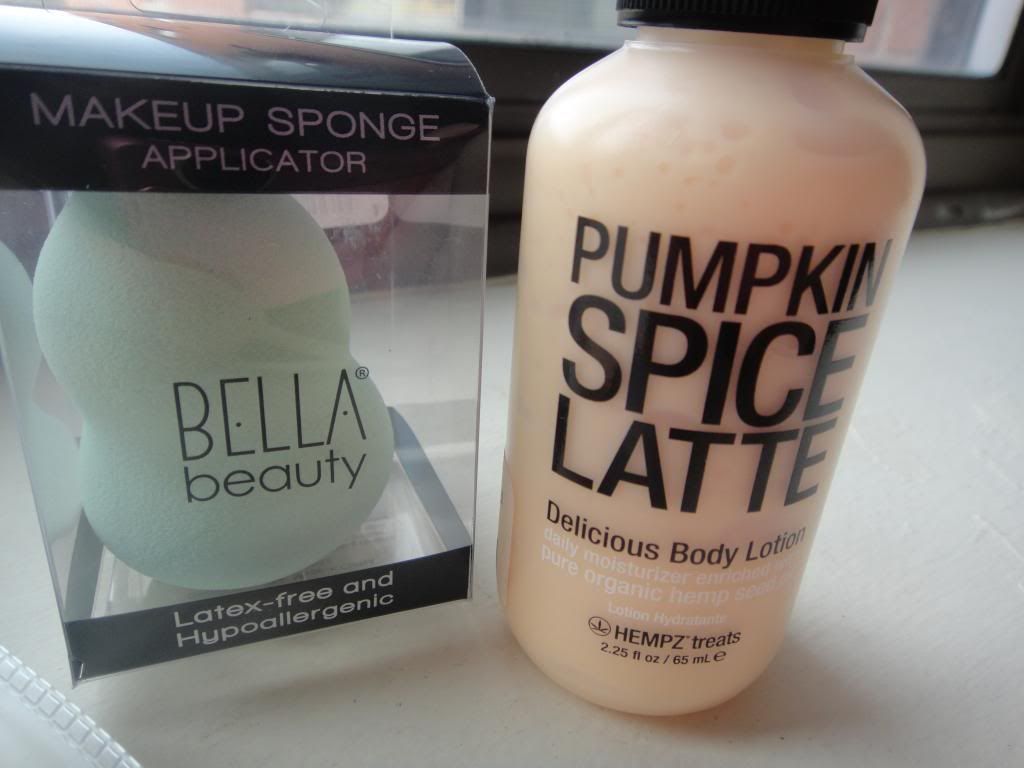 TJMaxx also had this Elizabeth Arden makeup sponge. I thought this could work around my nose and eyes??
Anyway, do you use liquid foundation and if you do, how do YOU apply it? Need some tips!
Have a great night.