First stop we went to was Canal Street in China Town. I absolutely love going there and getting amazing deals. I honestly didn't think I was going to get anything from there because everything is mostly knockoffs, but that wasn't the case when I went this year. They had so much to offer!!


Canal Street, China Town, New York City


"Cashmere scarves"




John and I on Canal Street(unnecessary photo op)




Snow cube snowman, I thought he was so cute, I had to take a picture of him! lol




Backstreets of China Town had even more to offer.




How cute! I scored 2 for $1.00.. bought these off of ebay.com for like $3.00 a piece!




Times Square, New York City

Be aware of all the people asking, "What's your plans for tonight? Would you like to see a comedy show?" It got to the point where I wanted to push one of them. lol

This city is so big you could seriously get lost in it, but it has SO much to offer.




John and I on Times Square


Forever 21, New York City, Times Square


If you look good enough they have a photo booth inside the store




An actual NYC taxi inside!




I got to the bottom floor and was told by a mean security guard telling me I can't take photos in the store. I honestly don't understand why?? Someone explain to me why? lol

Rockefeller Center, New York City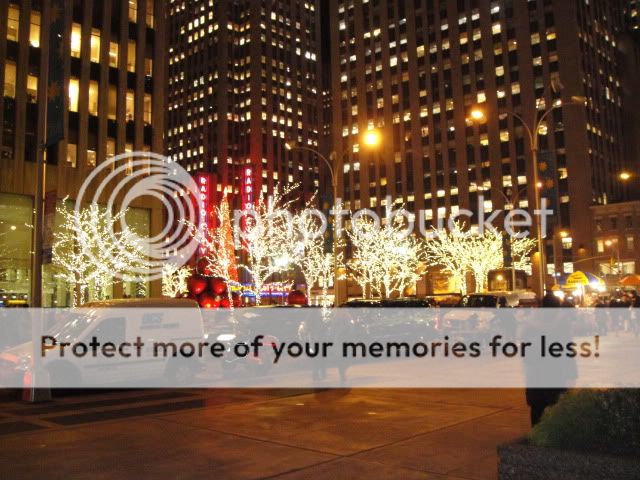 St. Patricks Cathedral


Wearing: Calvin Klein Down Jacket, 2 Pairs of leggings from Express, Victoria Secrets Pink hoodie, and my black Uggs.
I also have videos from New York City but I'm still trying to edit them, and I will post my haul too.
XoXo