Happy Tuesday!
This girl got lots of sleep last night. I fell asleep at 9:00 last night. And it was a beautiful thing. :)
As promised I made the YouTube video. So you can see me actually speaking! Haha. I was kind of nervous, but that's ok. I use to be like that when I first started filming. I'll get over it. Also, I just got out of work, and I didn't really do my hair, and after seeing the video I need to color my hair. *shakes my head* haha.
Anyway, so I'm thinking of doing a video once a week. It's all I can squeeze in right now. :( I'm thinking Sunday's filming and Monday I will post. I need to learn how to edit.
Anyway, today since I did the YouTube video I have a small post.
I've been using the Strawberry Banana Smoothie body wash, and oh-my-gosh. It smells so good and it leaves my skin so soft. I really recommend it.
I also picked up my two free panties! Who doesn't love those free panties?!?!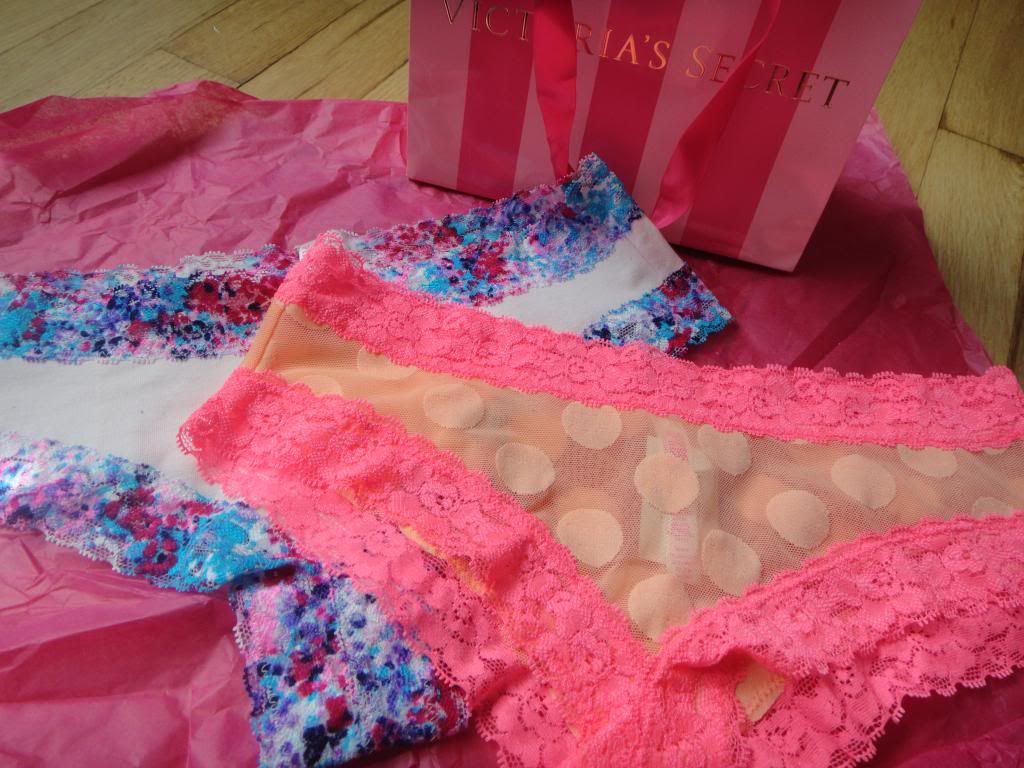 And, last but not least, here's the YouTube video. Just in case you want to hear me talk. :)