Happy Friday!
So, I'm really trying to be better with taking pictures of outfits I wear to work. Considering I get to work a few minutes early everyday I have time to snap a picture. Almost makes me want to buy a full length mirror for behind my door. ;) But I'm improvising for now.
These are just some recent outfits for last week. Unfortunately I couldn't snap any this week because too much was going on, all good stuff! :)
New York & Company cardigan and tank, Forever 21 knot necklace(purchased a while ago, but "refound it" and loving it!). I wore this outfit with black pants. But it could definitely go with a grey or tan skirt/pants.
Chevron print scarf (so excited I found this off of GroopDealz.com) and it was only $7! JCPenney mint top.
Forever 21 capri's.
New bracelet purchased from eBay. I see so many girls combining this bracelet stack I thought I would try it out. What do you think?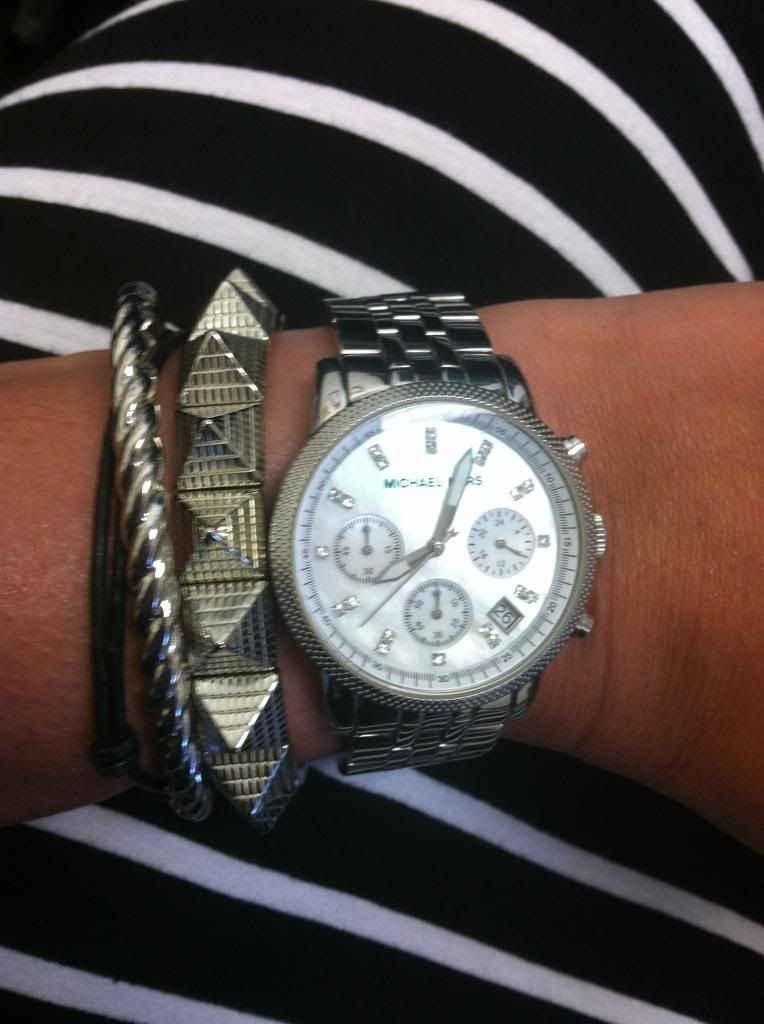 This is a recent outfit from last weekend. JCPenney tank and shorts. (recent)
Forever 21 tank and Rue 21 black shorts.
Have a great night and weekend, see you Monday!