This past Friday I had a hair appointment and did not have any idea what I was getting done. All I knew was that I was sick of my plain boring brown hair. I was going to do a red highlight, but knew it wouldn't last, so I decided to do something different... ombre. I've been debating it and didn't think I would like it. But my hair stylist seriously nailed it, and it looks SO amazing. It's a completely different change for me, something I normally don't do, but hey it's the new year, why not! The only thing I'm having a hard time with is styling it! I don't think it will look good straight, so I'm having to curl it every day. But I'm working with different looks so we will see what I come up with. :)

I have some photos that my wonderful fiance took the day after it was done. And I have some I took too. Tell me what you think!
Here's what it looked like when I first got home. {I got new glasses too! Do you like them?!?!}


The following morning, the curls are kind of still in it. Please excuse the hotel room! This is what happens when I'm getting ready in the morning. This was our 10 year anniversary.


Funny photo. I was trying to take pictures of the front and he kept photo bombing me. lol.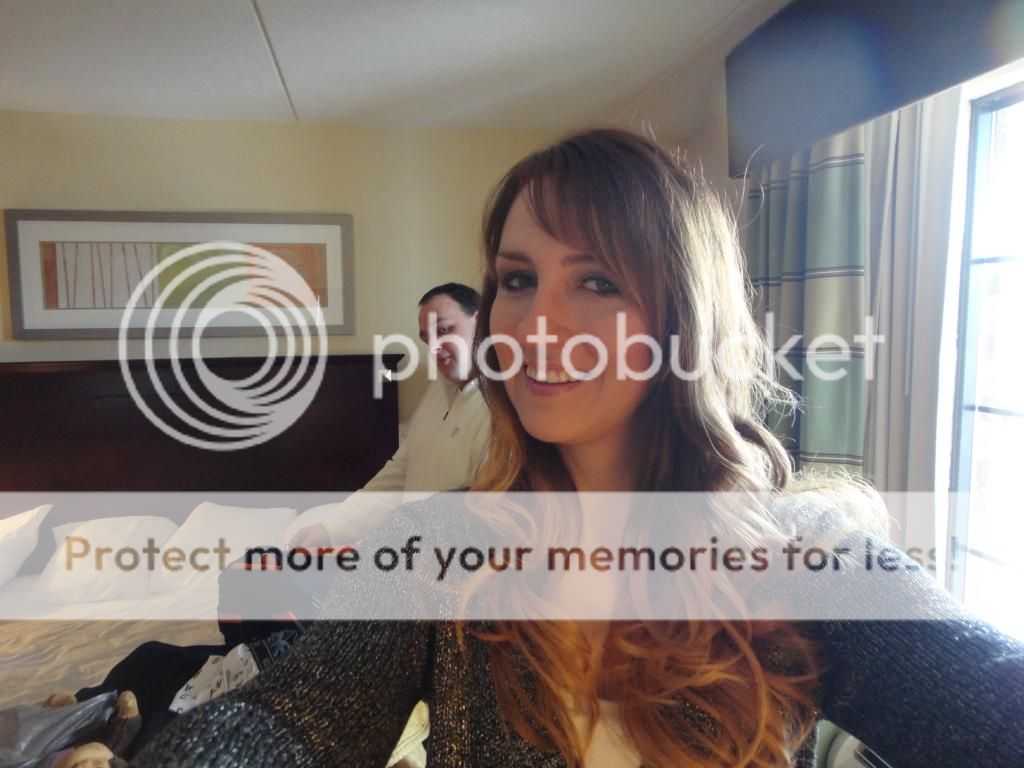 This was taking in King of Prussia. We just left the Lush Birthday party and scored a mini cupcake. This is in natural light.


And lastly, I will leave you with a photo from Love Park in Philadelphia.

So what do you think?!?! Do you like my ombre hair?!