So I did a FOTD of the day for the eyeshadows I got from Big Lots by Physicians Formula.

Product List:

For Eyes: Physicians formula eyeshadow in "Baked Smores"
Revlons 3D mascara(also from Big Lots, I'll do review later)
Rimmels white eyeliner

Face: Nothing besides moisturizer

Lips: Victoria Secrets Beauty Rush lip gloss in "Bananas"(mmm my new fav!)





Physicians Formula in "Baked Smores" it's a matte palette, very very pigmented, I love! You can you this palette wet or dry, I used it dry in this look. I'm really happy with the results for $2.00. This is the only eyeshadows I used to create this look...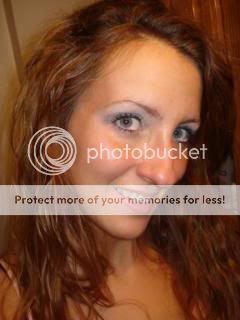 As great as MAC is, it's so damn expensive for a poor college student like myself, and I can't always spend the $14 for one eyeshadow.. so when I see a lot of people with FOTD using all MAC products it's frustrating... So here's a look you can create for under $10... To be exact it's $2.00 for the Physicians Formula, $3.00 for the mascara(but I'm sure you already have mascara) and $2-3.00 for the Rimmel white eyeliner... and I just used the black in the palette to create my eyeliner...
*Hmph* You can still look great using Drugstore Brands!
<3