So this is part 2 of my shopping trip from last friday... haha. Sorry took so long. Yesterday I spent the entire day with my hubby :) So today I have time since he's spending time with "his hubby" lol... Oh, and don't mind my CRAZY hair, I didn't have time to straighten it this morning. I hate my curly hair :( I also just came back from tanning, so I look icky.. lol oh dear...

PICTURE HEAVY!

Let's start with this store called Rave that I recently discovered. For both dresses it was $33!!




Dress on it's own




Detail




With brown belt





Next is from Wet Seal, I love this dress, even when I seen it online I wanted it, but when I tried it on, I had to :)

On it's own




With the hat headband I got, I think it's cute




With a houndstooth belt I have




From Forever 21

Tank tunic for $6.00!




Added the scarf I got for free from Wet Seal




Plain blue halter dress




Detail




Plain grey dress




Detail(please excuse bra lol)





Plain white dress, I'm still iffy on this dress




With red belt I have




Detail of the dress





Love this dress




Detail




I want to get a white belt or a pink belt to go with it, but for the mean time, this brown one will do


Well that's it from my shopping trip, here's a few things I got off of eBay
Swavorski hair clips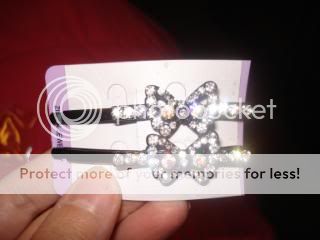 Headbands




I don't know how I feel about the whole "feather" trend yet, so this is tiny and cute, so I might try it before I get the bigger feather accessories.. haha




I have 2 weddings to go to, so I thought one would be cute, I couldn't decide lol




I also ordered these for my nails.. bow nail art


My mom was cleaning out her closet the other day and gave me a ton of cute clothes.. I didn't take pictures of everything but here's a picture of my favorite piece she gave me


Detail


woooooo.. that took a while.. haha. But there's my clothing haul!
I just wanted to say thanks to everyone who is following my blog. It means a lot :)
<3