I thought this would be fun to do.. I don't know why, but I thought of it on the way home from work, so I decided to do it. :)

So my day kind of went like this... got up at 5:00AM.. to get ready for work at 6:00AM.. I stayed at work until 5:30. (Yes, I know, 11 1/2 hours of work) After work I picked up my free Living Proof Full Thickening Cream... Hope to try this out soon, but it does smell amazing!




After that I picked up a cute pair of flip flops & a Hello Kitty sleep shirt.




After that I decided to take a walk and get my free panty from Victoria Secrets, everytime I get one of these I forget to pick it up.




Then my friend told me about an awesome sale at ACMoore on scrapbooking things, so I picked up a scrapbooking "kit" since I'm new to scrapbooking for $5.00!



Little embellishments



Letter stickers!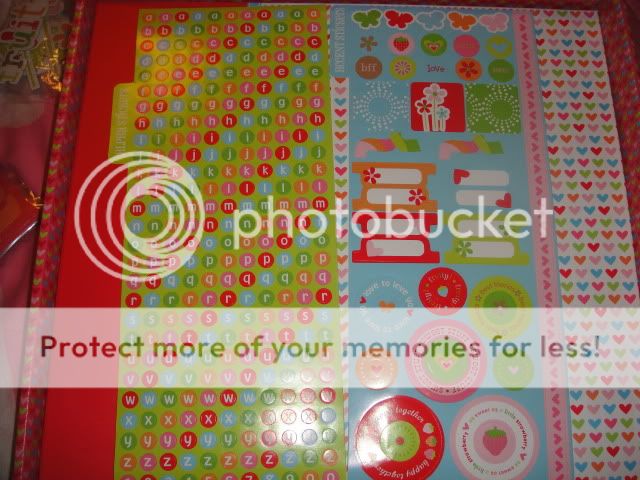 All the fun paper included!



After that I decided to paint my toenails because I think my fiance and I might go somewhere this weekend, and they were looking a little crappy. I picked up this new nail polish from Sinful Colors from Rite Aid and I absolutely love it, it's like a seagreen. $1.99



I apologize for the crappiness of it, but I wanted to snap a quick photo.

After all of that I hung out with my fiance. :) We rarely ever see each other now since he is taking summer classes. :( And now here I am typing up a blog post because I'm obsessed with posting! haha. But I have work again at 6AM tomorrow so I better get to bed. Goodnight!!