I finally was able to pick up the Wizard of Oz palette from my friend yesterday! Today I am going to review it and let you know my thoughts on it, and if you should pick it up or if you should pass on it.
Urban Decay has paired up with Disney's Wizard of Oz and created two fun filled palettes for the release of the new movie coming out in March. There is a Good Witch palette that is represented by Glinda, and a Bad Witch palette that is represented by Theodora.
The palette's will run you $49. But they include 6 pots of eyeshadows including 2 duo eyeshadows, a eyeliner and a lip color.
Here are some photos and swatches of the good witch palette, which is the one I decided to pick up.


This is the exciting part! Urban Decay has decided to release 6 BRAND NEW eyeshadows to this palette. And if you're a big fan of Urban Decay's eyeshadows you will love this palette for it! These are 6 brand new colors!


The card has a look you can try out with all the 6 new colors. Which is something my friend tried out over the weekend and she said she loved it.


Now onto the good stuff, the shadows. Here's what you will get if you purchase it.


Swatches on my arm from top to bottom


The bottom row from left to right is: Illusion, Oz, South


The center colors come up real light in the photo, but believe me in person they are NOT, they are a beautiful iridescent color! They're actually my favorite! The top from left to right are: Torndao, Auro, Magic


Swatches of the lip and eyeliner.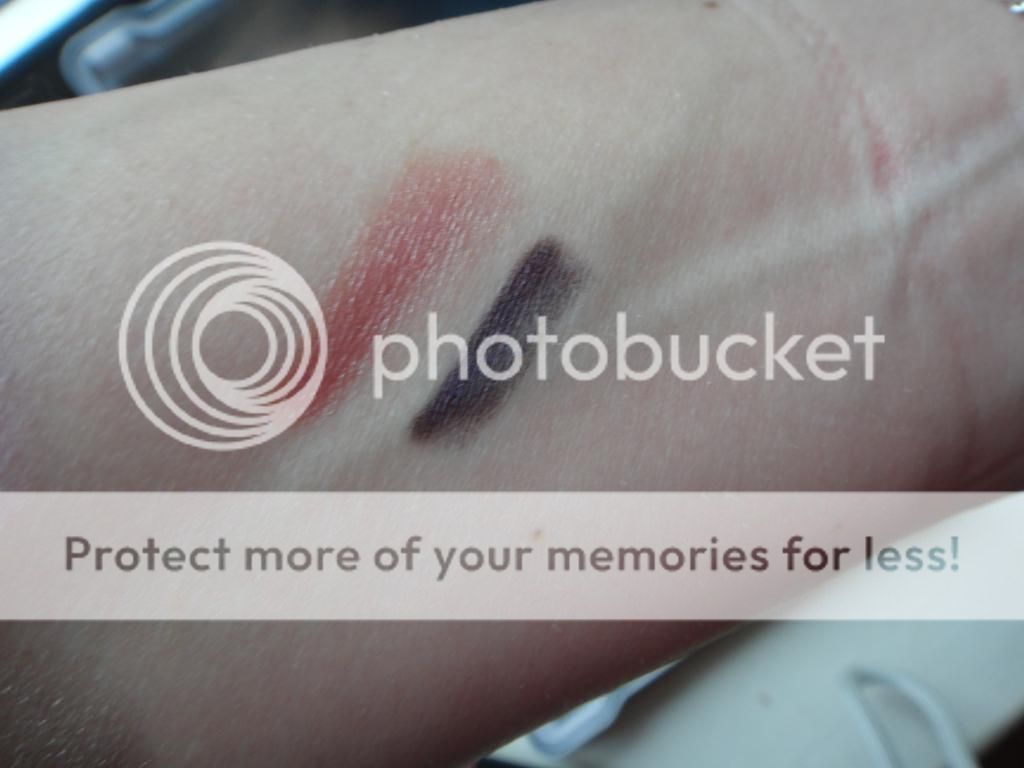 Eyeliner is in Rockstar. Which is a nice color!


Lip color is SUPER smooth and creamy, there is no color name just this:

Would I recommend this? Yes! I know a lot of people are saying it's expensive for a palette, but you're getting
6 brand new shadows
from Urban Decay's line and a full size lip color! I love all of the colors in the palette, and I think they're something I would wear every day. The whole reason I passed up on the bad witch palette is because it's very dark shadows and a deep red lip, something I can't see myself wearing everyday, just at nights. So go out there and buy it!!
I just came home from a weekend away and I have a huge makeup haul to share this week! I can't wait to show you everything. But for now, I have a sneak photo of the things I purchased:
Have a good day everyone!
Will you be purchasing of the palettes, or are you going to pass on them?