Happy Tuesday!
I'm so excited because it's going to be such an easy work week because of the holiday.
I'm excited because I work tomorrow and I'm off Thursday, work Friday, and off Saturday & Sunday!
I'd love to take off Friday but... I did just get back from a week off. Haha.
Anyway, I have to announce that I need to postpone the giveaway.
It should be up in a few weeks or so, but it'll be something different.
Anyway, I wanted to share some of the new jewelry I was wearing today.
I love wearing silver when you're tan.
It brings out the silver so much more.
I picked up this necklace from Forever 21 a few weeks ago and after wearing it today I feel like it's something I could wear all the time.
It's basic and simple but yet cute.
My mom surprised me with the cruise ship charm.
I thought it was appropriate to put it with my cap charm considering it was my graduation gift. :)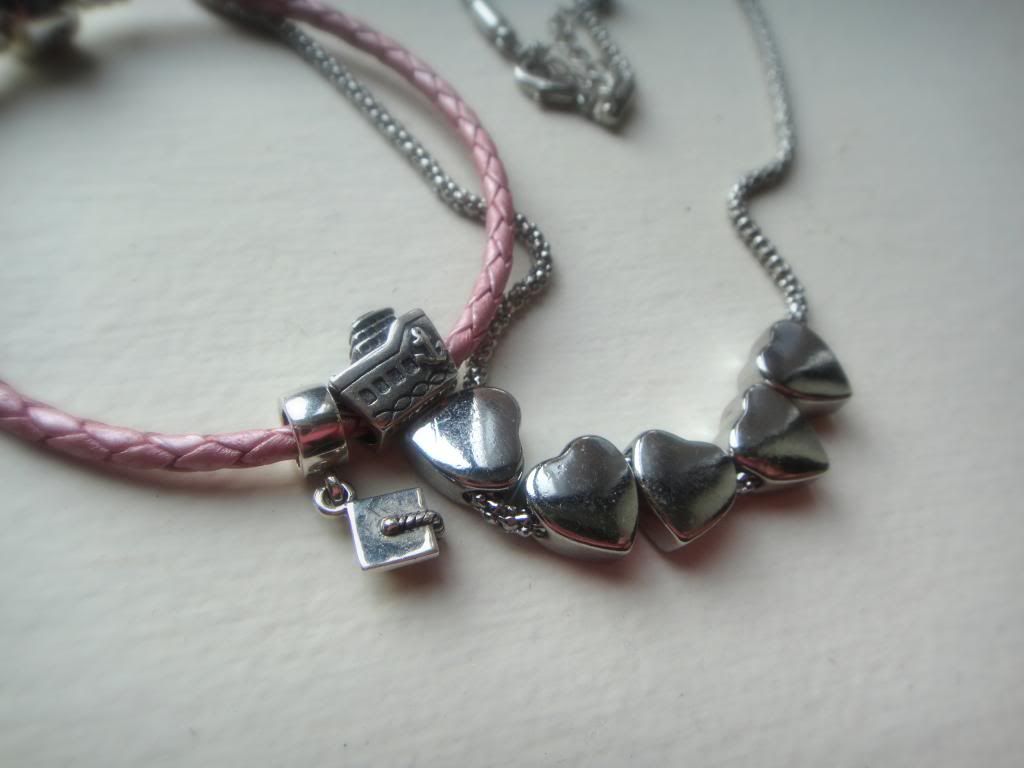 Since 4th of July is right around the corner I am going to paint my toenails tonight.
I decided to use these colors:
I'll share tomorrow what they look like! :)
Have a great night.