Happy Wednesday!
I have some weekend shopping pictures for you guys today! :)
I did some shopping at JCPenney because they had 15% off your entire purchase.
Not a bad deal in my eyes.
I am really looking for different bottoms for work.
I have the basics: grey, black bootcut, black flair, black skinny capris, and tan.
And some more. But not many to switch up.
So I was mainly looking for different bottoms but came up short. I ended up purchasing other things that I really liked, but not many work clothes. That's ok, maybe this weekend I will see what I can find. The fiance and I are going to do a weekend getaway trip and maybe I can sneak in some shopping. ;)
I picked up this military vest for only $14.99. I love the little gems on it. It'll go right into the fall as well with a long sleeve shirt underneath it.
Military vest with these floral shorts I also purchased for $14.99.
This outfit just happened. And I actually really like it.
I also picked up a new black tee. $8.99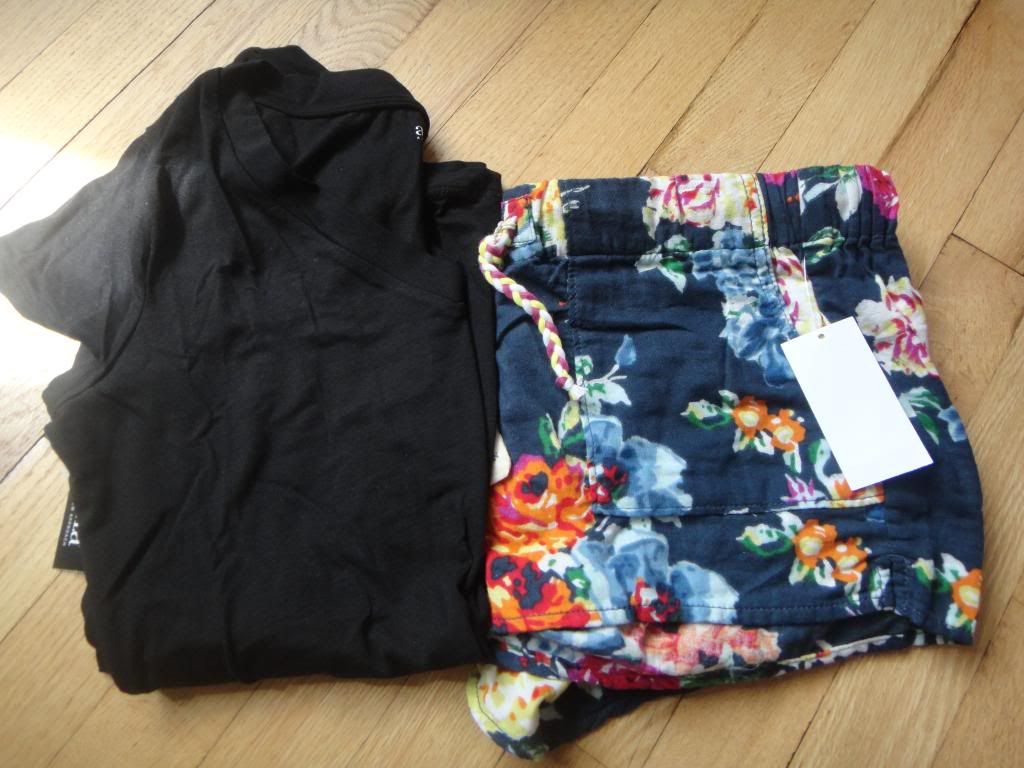 This black tank is open in the back. Let's see if I am brave enough to wear it. If not I'll return it. $9.99
I was thinking I could wear a bandeau under neath it with a pair of jeans or shorts.
Two new skirts. One maxi for $17.99 and mint color one for $6.99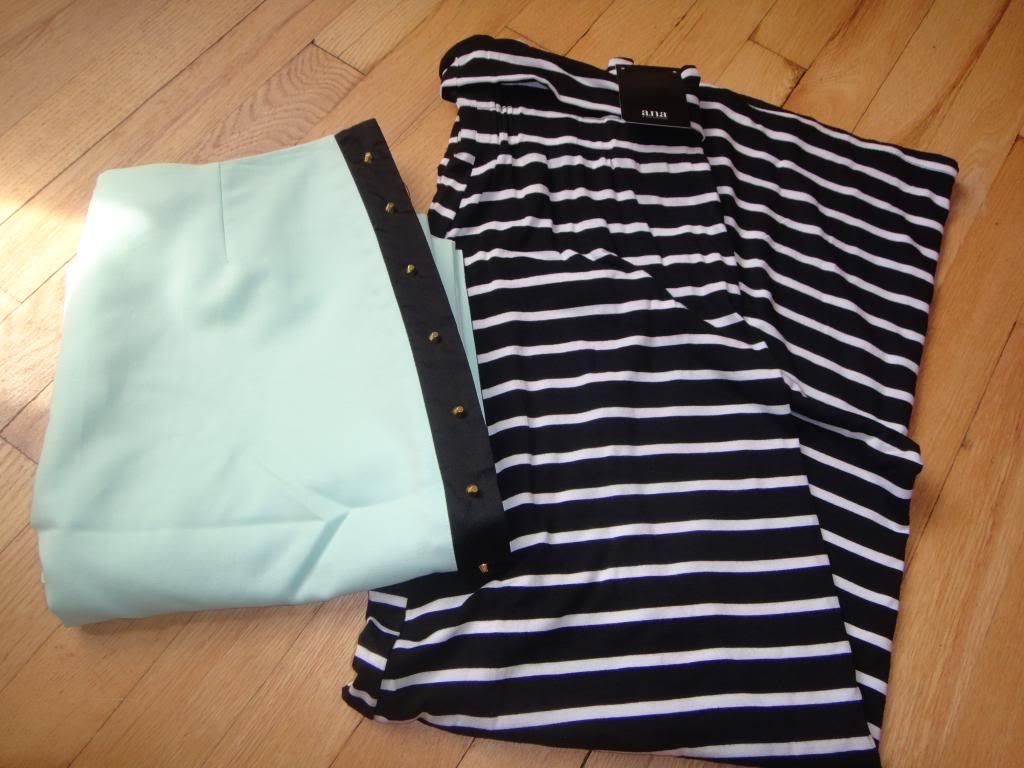 And last but not least, a chevron tank. $12.99
Needless to say, I picked up two things for work.
But to defend myself, I do have a $50 gift card from my best friend for New York & Company. :P
Have a great night!