Happy Friday!
Let's just say it was a very rough week filled with many things on my to-do list. Not just with work, but with things at the apartment too.
So I am very excited that it is Friday!
Yesterday I got around to printing off my labels for my little canister project.
I bought a set of canisters from Wal-Mart for under $15 and decided to label them.
Who doesn't love labeling and being more organized?
So for this project you will need:
1.) Canisters or any other storage container you'd like to attach labels too. :) And this doesn't just have to be for food, this could be for your craft room supplies, jewelry, etc.
2.) Shipping labels from Wal-Mart
3.) Scissors
Labels I bought at Wal-Mart. I tried to look for full page labels but I couldn't find them. Maybe they will have them at your local Wal-Mart. Ideally you want full page labels so that your labels won't be cut in half because the separation of the labels. When I printed mine, some were cut off, so I just didn't use them.
Printed labels.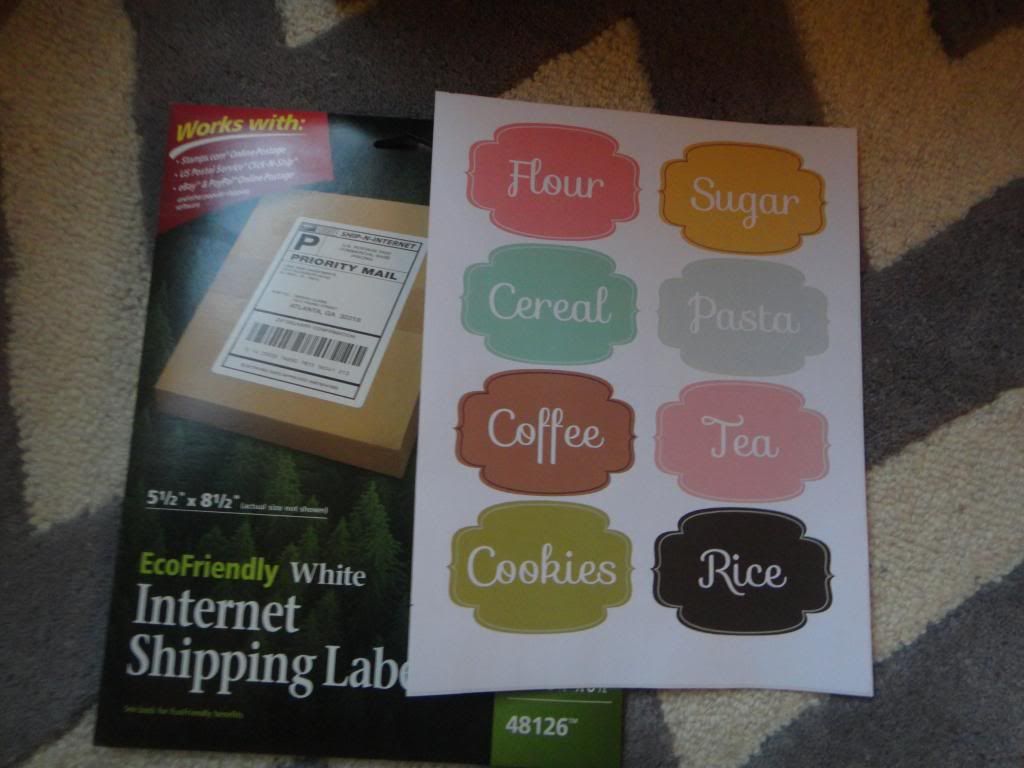 You can find these labels and many more printable labels on my pinterest board. But here's the pinterest link to the ones I used:
HERE
There is also blank labels that the website created that you can fill in whatever labels you needed. I wanted Brown Sugar and Cupcake Liners so I simply downloaded the auto fill in labels and labeled them what I needed!
I do NOT take credit for making these labels, just utilizing them! :)
I simply just cut around the labels and stuck them on the jars.
And I'm not sure if you can tell from the picture, but the labels cut off at "Coffee and Tea" and thankfully I wasn't using them. But if I was, I would just put them together when I was labeling my jars. That's why I think it would be best to get full size labels.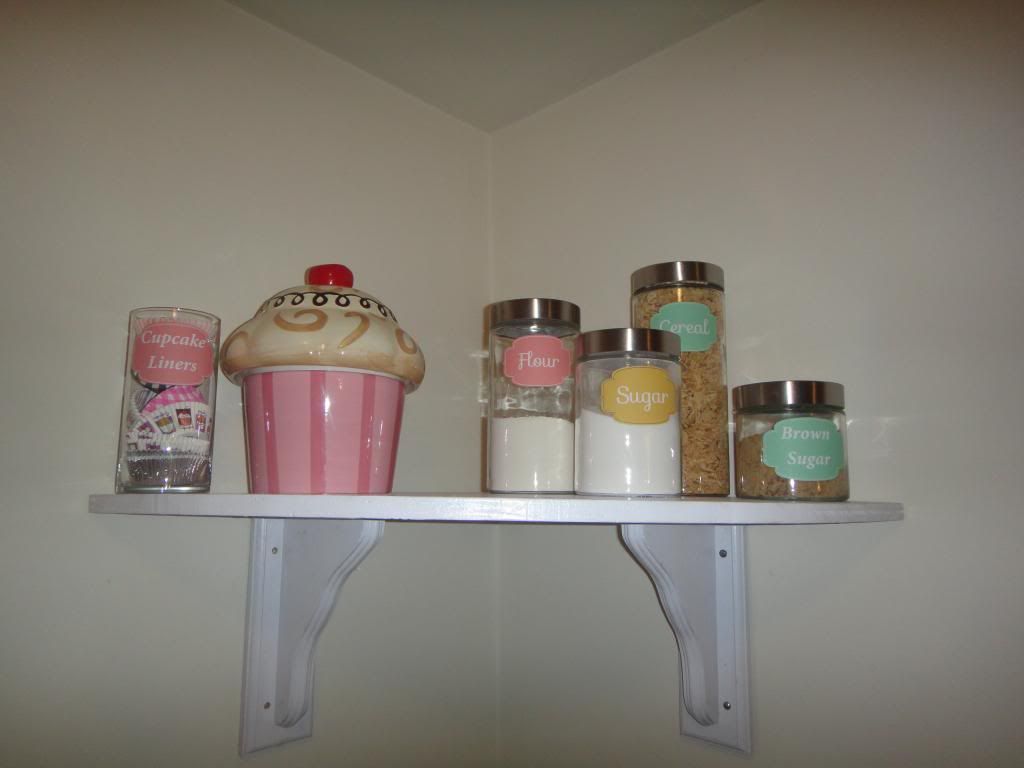 So there you have it, my labeled canisters/jars.
I also need to tell you that I bought this shelf for $5 at a random sale and painted it white, hung it and then added all these items to decorate. :)
I'm going to do a separate post about it.
Have a great weekend!