Happy Monday!
You know, one day I will believe it's a happy Monday. Let's just say it was one of those Monday's, and everything always seems to happen in the morning. Right in the morning, 8:00AM morning. Ahh.
Please tell me I wasn't the only one with a bad Monday? (Besides the fact that it was a Monday!)
Anyway, as usual, I did my nails yesterday.
I used Essie's new nail polish - Naughty Nautical from their new summer collection.
It's such a pretty color and the pictures do not do it justice.
It has a subtle sparkle in the color, it's so pretty.
Taken with the iPhone.
Here's a picture of what I was wearing to the office today as well.
My new New York & Company lace top & Forever 21 necklace.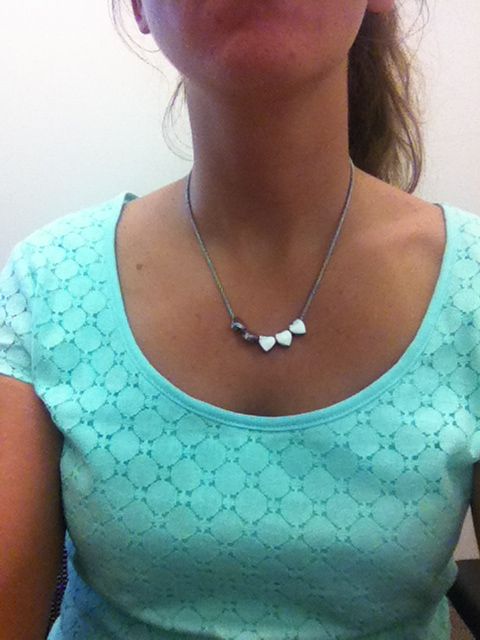 Also seen in the fitting room:
Smile! ♥ It's Monday!