Happy Tuesday!
I apologize for my lack of blog post yesterday, after work yesterday the fiance and I laid down at 7:30 and ended up passing out till 5 the next morning.
We must have been exhausted!
I don't know from what, we didn't have that much of an exciting weekend. Haha
I think we got use to sleeping in..
I'm currently away at a hotel, all by myself, about to go to bed because I have a business conference to attend tomorrow.
I have NEVER been to a business conference and I am SO nervous.
From what I take, it's just listening to the presenters.
Let's hope so, I'm new to the industry and have very little knowledge.
Wish me luck!!
And because I'm at a business conference, I'm having two fabulous guest bloggers the next two days! :)
Anyway, went to Wal-Mart this past friday because I needed hair dye.
It's time to cover up my roots.
I have grey hair and I'm only 26.
It's all the stress, I'm telling ya!
So, while I was there, I picked up two new nail polishes.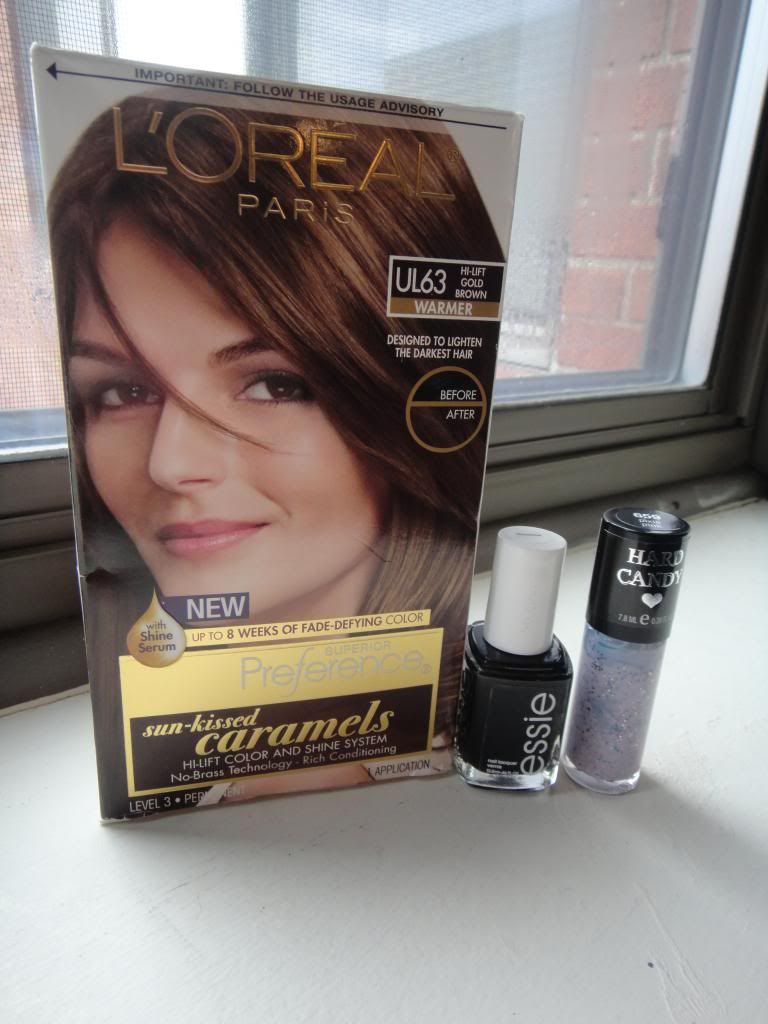 I am trying to build my Essie nail polish collection, and I have been wanting this black color. It's pretty!
Awesome dupe for the Nails Inc. nail polishes!
This one is in Pixie Pink, but I think it's more of a purple color.
What's even better is there is no base coat.
Which you don't even need.
I love the color sequins that are in it.
Plus these are only $4.00 each! Good deal.
Everyone have a good night.
Wish me luck tomorrow, I hope I don't make that much of a fool of myself.
It's a two day conference, and I'm missing my fiance so much.
I wish he could be here with me, but he has an exam. :(
Goodnight!