It's finallly Thursday, which means, we're officially one day away from the weekend!
Happy Thursday!
I mentioned a few weekends ago I went shopping for work clothes, well today I finally got around to taking pictures. :)
Everything was purchased from New York and Company, and I have a few fitting room pictures to share as well. They're my favorite because they're stored in my phone and I could always reference outfits I picked out. Does anyone else do this?
I bought two skirts, a tan and a denim one. Not real denim but a denim finish look to it.



I also picked up two new tops that would be perfect for spring. I love the teal colored one.
This is an adorable cardigan set. I love the colors of the tank.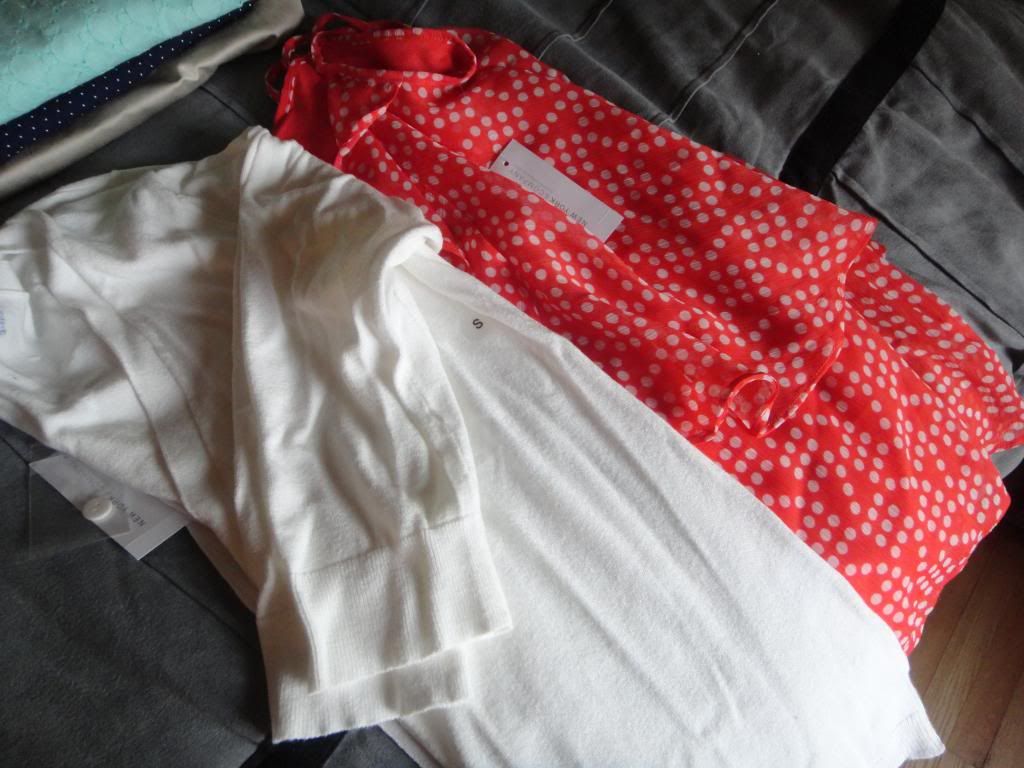 And a plain black top and a brown silky shirt, that is so cute on!
And two new spring necklaces, I think they were only $6.99 each!
And some fitting room pictures.
I would probably tuck in the last shirt, but just took the photo quick.
Anyway, have a great night everyone! I'm off to eat some dinner the fiance made. :)
Have a great night!