I'm compiling a list of items I am currently liking from New York & Company.
And the reason for that is because they have some awesome coupons going on.
I believe it's $30 off of $75, $60 off of $130, $90 off of $180
So those are some good coupons.
Some of the things I'm liking.
Button up top.
Pretty color for spring.
Peplum top.
Perfect for skinny skirts. Those mint pants are cute too!
Can be found
here
Ruffle tank, works with anything.
Can be found
here.
I really, really want this top, but my size is no longer available.
Can be found
here.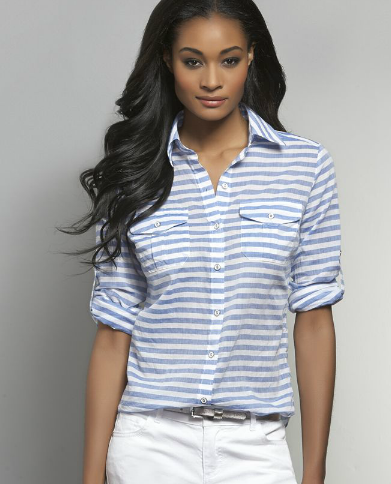 I'm longing for a pair of red slim leg capris!
They work with everything.

What I'm finding is, is there isn't many sizes left of anything.
So unfortunately, I don't think I'll be ordering anything.
But they may have in store.
One day I'll get there!

Have a great weekend everyone, see you Monday!